INTERNATIONAL TRANSPORT COMPANY
We are a transport and logistics company operating on the international market of transport services since 2000.
AidaTrans is a logistics operator specializing in road transport to European Union countries. There are 30 trucks at our clients' disposal. We rely primarily on new machines (tractors meeting the Euro 6 or Euro 5 standard). The average age of vehicles is about 2 years and it is regularly decreasing due to the expansion of the fleet with new vehicles.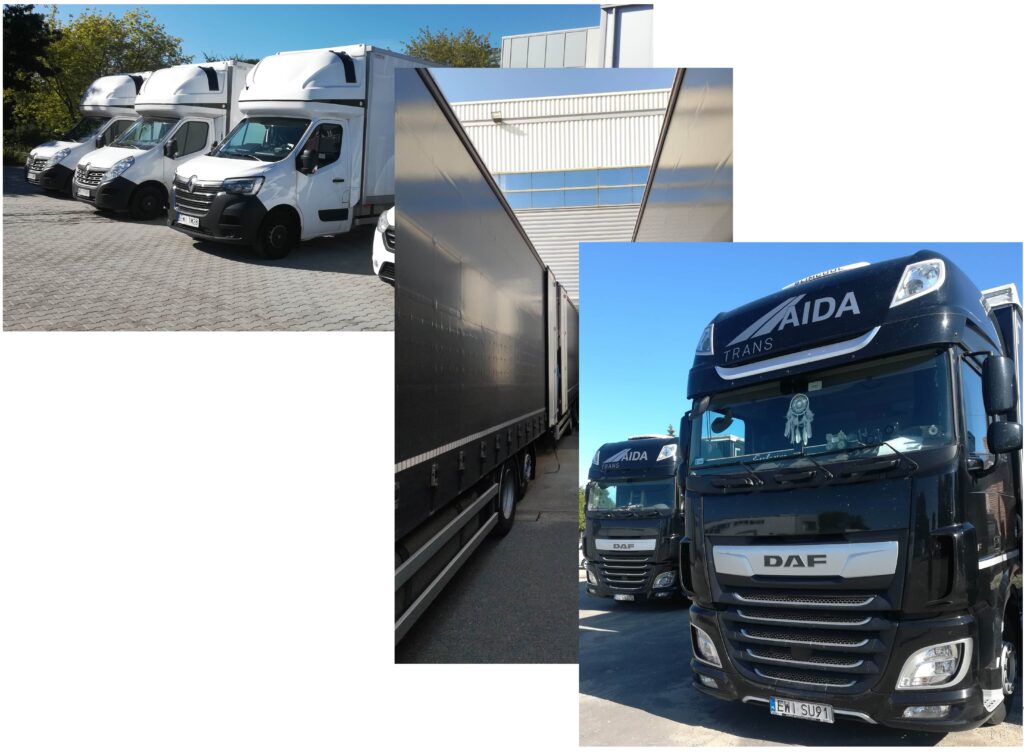 Every day we are looking for new solutions that make the transport services we undertake are performed at the highest level, regardless of the tonnage or size.
CHECK HOW OUR COMPANY LOOKS LIKE
We have qualified forwarders who ensure timely and safe delivery of cargo to the place designated by customers.